Reliable HVAC services | AC Repair In Los Angeles
First-Time Customer Discounts | 90-Day Warranty on Labor | Free Estimates on Replacements
Reliable HVAC Contractor A To Z Airflow is a trusted HVAC company that offers quality heating and cooling services in Los Angeles, CA. area. We repair all makes and models of air-conditioning, heating, and light commercial refrigeration equipment, including walk-in coolers, freezers, display cases, ice machines, and more. Our NATE-certified technicians provide comprehensive repair, replacement, and installation services for your residential and light commercial HVAC equipment: Central air-conditioning Gas furnaces Heat pumps Wall furnaces Ductless mini-splits services Rooftop air conditioners Swamp coolers Air balancing and air duct design System performance testing Home performance consulting Air filter replacement Thermostat replacement Wireless comfort controls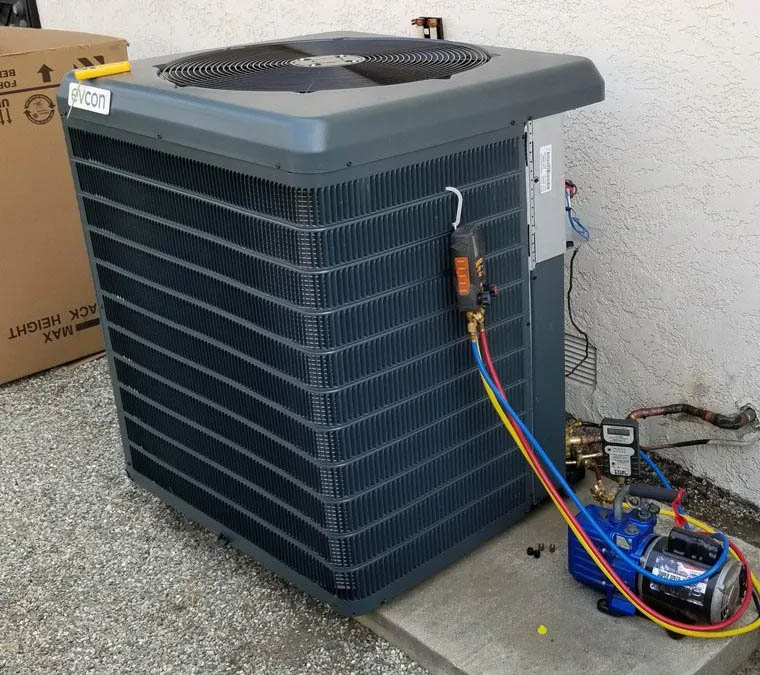 Air Conditioning System
A to Z provides the best HVAC service repair in Los Angeles. We offer all types of air-conditioning work from complete mechanical repairs and support. We repair and install air-cooling, heating, and ventilation frameworks. With the help of our expert technicians, you can expect superior work quality and speedy delivery of all allocated tasks.

Commercial Refrigeration
A to Z Airflow Inc aims to provide the most affordable and efficient solutions for all your commercial refrigeration needs. We service all types of refrigeration works from complete mechanical repairs to support. Our services include light commercial refrigeration, walk-in coolers and freezers, display cases, ice machines, and more.

Heating System
A to Z Airflow Inc delivers the most dependable and effective solutions for industrial and commercial heating problems in enormous industries and distribution center spaces. Our core technicians and engineers are NATE-certified and we hold a trustable HVAC company license. We'll make sure your heaters are working effectively!
| Service | Price | Duration | Category |
| --- | --- | --- | --- |
| Central Air- Conditioning | 100.00 | 0:15 | Air Conditioning System |
| Ductless Mini-Splits | 120.00 | 0:15 | Air Conditioning System |
| Rooftop Air-Conditioners | 150.00 | 0:15 | Air Conditioning System |
| Air Balancing and Air Duct Design | 125.00 | 0:15 | Air Conditioning System |
| Air Filter Replacement | 200.00 | 0:15 | Air Conditioning System |
| Wireless Comfort Controls | 120.00 | 0:15 | Air Conditioning System |
| Swamp Coolers | 140.00 | 0:15 | Air Conditioning System |
| System Performance Testing | 130.00 | 0:15 | Air Conditioning System |
| UV Light Air Purification | 750.00 | 1:45 | Air Conditioning System |
| Gas Furnaces | 250.00 | 0:15 | Heating System |
| Heat Pumps | 180.00 | 0:15 | Heating System |
| Wall Furnace | 100.00 | 0:15 | Heating System |
| Thermostat Replacement | 200.00 | 0:15 | Heating System |
| Home Performance Consulting | 130.00 | 0:15 | Heating System |
| Walk-In Cooler/Freezer | 120.00 | 0:30 | Commercial Refrigeration |
| Ice Machines | 100.00 | 0:45 | Commercial Refrigeration |
| Reach In Cooler/Freezer | 150.00 | 1:30 | Commercial Refrigeration |
| Display Cases | 120.00 | 0:45 | Commercial Refrigeration |

Serving Los Angeles County
California State License: #924563